Un réveil pédagogique pas comme les autres
Orphée est le compagnon de sommeil idéal pour les enfants. D'un doux bleu pastel, couleur du sommeil et du rêve. Conception et fabrication Française 🇫🇷.
Acheter Orphée
Pyramidal pour sa stabilité, plissé en origami pour sa douceur et asymétrique pour son côté ludique. Aussi grand qu'un petit nounours, Orphée ira parfaitement avec la décoration de la chambre de vos enfants.
Bon pour la planète et pour les enfants !
Orphée est un objet de conception et fabrication 100% française, éco-friendly et biosourcé.
Les fonctionnalités d'Orphée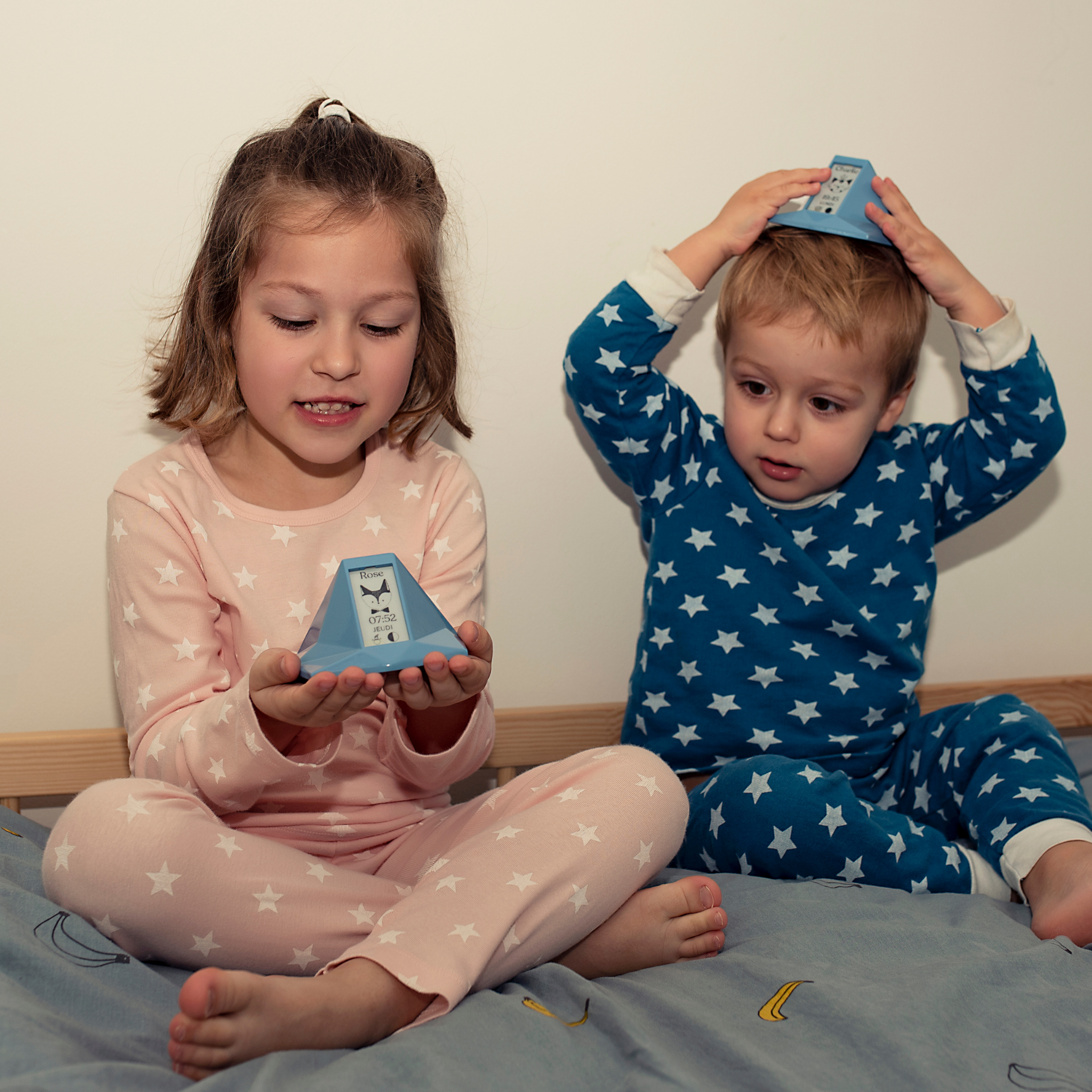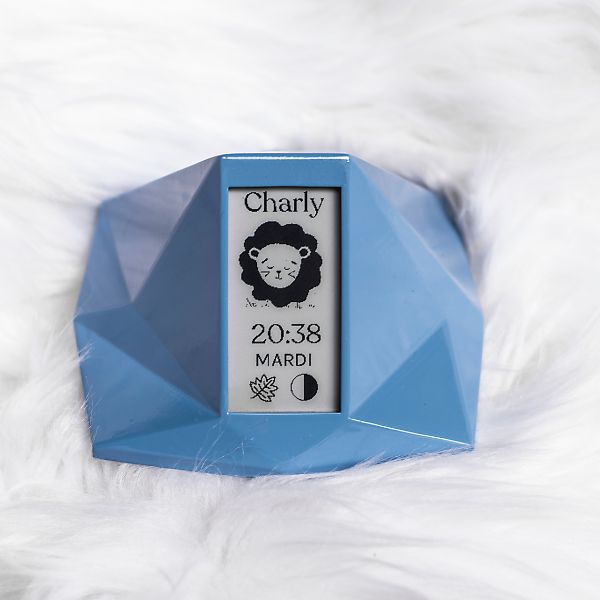 Orphée is the sleeping companion ideal for kids. In a soft pastel blue, the color of sleep and you dream.

Pyramidal for his stability, pleated in origami for its softness and asymmetric for its playfulness. As big as a little teddy bear, Orphée will go perfectly with the decoration of your children's room.

Orphée is a design object 100% French, eco-friendly et biosourcé because it is made from 70% recycled sugar cane.
C'est joli, c'est doux, c'est chouette. Je suis impatiente de le mettre dans la chambre de mon petit ! Bon vent à vous !
Beau projet, super ! Je suis convaincue de votre réveil en tant que professionnelle du sommeil des enfants!
L'histoire d'Orphée
L'idée vient d'une anecdote vécue par la majorité des parents.
Rose, 3 ans, se réveille souvent la nuit mais ne sait jamais, surtout l'hiver, si c'est la nuit ou le matin. Quand arrive le matin, elle ne sait jamais si c'est un jour d'école, mercredi le jour de centre de loisirs ou bien un jour de croissants succulents de la boulangerie du coin parce que c'est dimanche.
Lire la suite